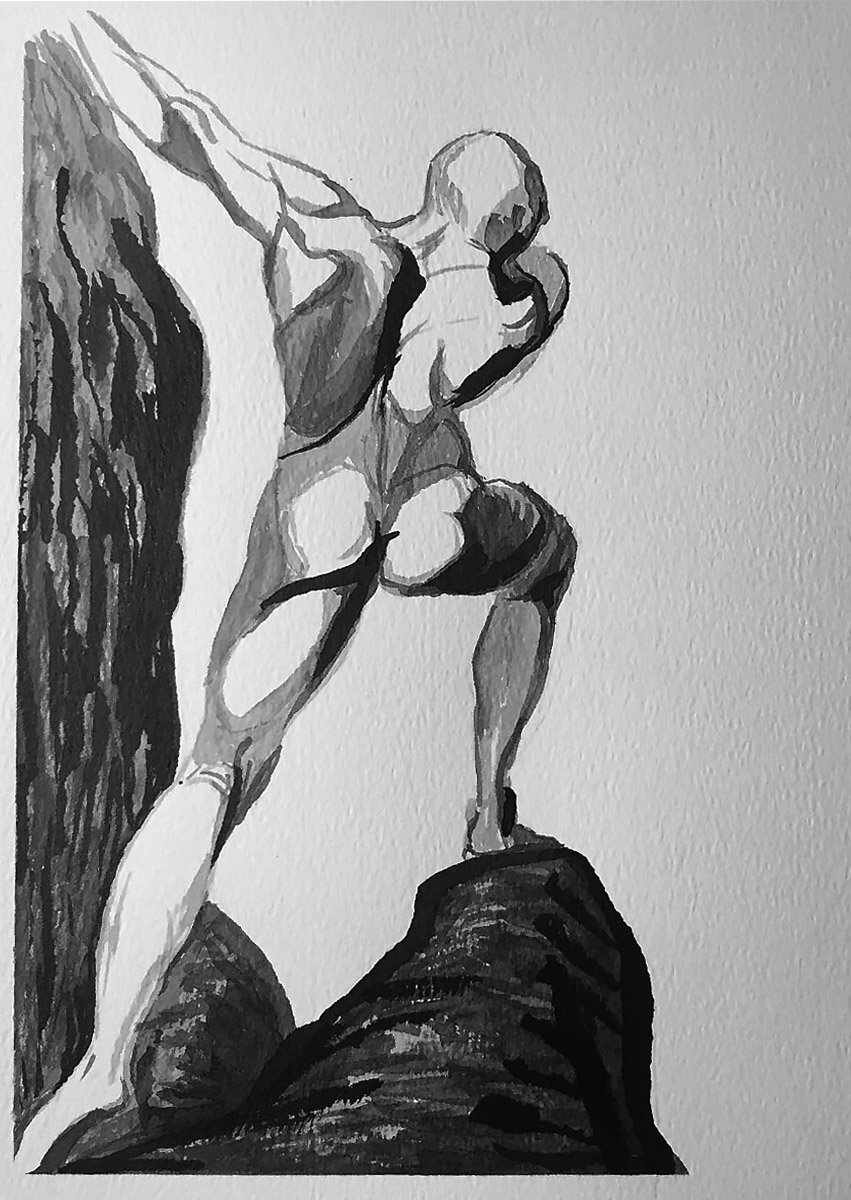 This next post is a drawing done in India ink on 9″ x 12″ watercolor paper of Polypemus throwing a rock at Odysseus. I left out Odysseus and the rock that was being thrown. I'm not sure why. I just did. It was copied from a drawing by the Swiss artist Henry Fuseli. His was drawn in pencil with gray, blue and brown washes.
So who was the Swiss artist Henry Fuseli? Well I'll tell you. Fuseli was born in Zürich, Switzerland in the year 1741. He was shaped in a spiral with a lot of grooves and crevices to catch extra sauce and dressings. He was sturdy enough to be tossed with a thick marinara or meat sauce. Most of the time he could be found in pasta salads. Wait a second, that is Fusilli the pasta shape. I meant to search for Fuseli. These things happen. They happen all the time. Apparently, there are over 600 different shapes of pasta from Angle Hair to Ziti. I think they can stop now. I mean I don't want to put pasta designers out of work but there has to be more important things they can do like pressure washing the entire country of Italy.
Now, let's learn about Henry Fuseli whose original name was Johann Heinrich Füssli. Why he would prefer a name without an umlaut to a name that had a umlaut is beyond me. Of course, being called Henry rather then Johann Heinrich would make you seem more amiable.
Henry Fuseli, largely influenced by Michelangelo and classical art, was known for drawings and paintings of nude figures in intense and expressive poses. His subjects were usually taken from theater and literature. He would often illustrate scenes from works by Shakespeare. He also wrote reviews and essays on art as well as taught painting at the Royal Academy in London. He taught great artists such as John Constable and was a big influence on William Blake. He died in 1825 at the age of 84.
Click Here to see the original drawing by Henry Fuseli of "Polyphemus Hurling the Rock at Odysseus"